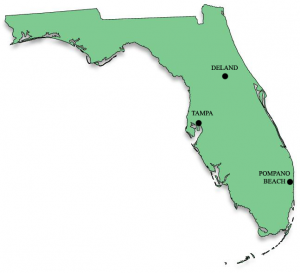 Shipping and Transportation will be made fast and simple when working with CIF. Because of our three strategically placed locations, getting product to your site is not only easy and efficient but it allows for minimizing shipping costs.
Based on relationships with our haulers and brokers, we can maintain a steady shipping schedule.
We currently have manufacturing plants in DeLand, Pompano Beach, Florida, and Tampa.
West Central
6007 E. Hanna Ave
Tampa, FL 33610
Chase Southworth, Plant Manager
Email: chase@ciflorida.com
South Plant
1380 NE 48th St
Rear of property
Pompano Beach, FL 33064
Barry King, Plant Manager
Email: barry@ciflorida.com
North Plant
600 Fair St
Deland, FL 32720
Lynn Spotts, Plant Manager
Email: lynn@ciflorida.com
George L. Southworth  – President
Joe J. Zachara  – Vice President/Chief Estimator/General Manager
Cell: 813-376-9929
Email: joe@ciflorida.com
Cameron Southworth  – Project Manager
Cell: 813-241-5447
Email: cameron@ciflorida.com
Administration
Accounts Payable:
Laurie Sweigart, Accounting Manager
Email: laurie@ciflorida.com
Accounts Receivable
Contracts Administration: Patty Keller, Contracts Administrator
Email: patty@ciflorida.com
Human Resources & Payroll:
Carolyn Bogaert, Human Resource Manager
Email: carolyn@ciflorida.com
Supply & Equipment Requisitions:
Paula Whitehurst, Office Manager
Email: paula@ciflorida.com
How to find us
Our goal is to provide the best customer service and to answer all of your questions in a timely manner.
813-899-4284
chase@ciflorida.com
PO Box 292782 Tampa, FL 33687